Reviews and comments about our work
I'm glad to say nearly everyone sends me a testimonial, sometimes without being prompted. Since some of my clients don't want to be fully identified, I've just used first names.
Some clients send me a detailed review of how they found me, while others just say what they liked best about me and my services. Here are some examples.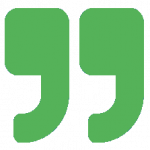 "Thanks to you both for your work and thoroughness in dealing with the knotweed."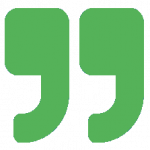 "Our solicitor is terribly grateful…you have made his work much easier."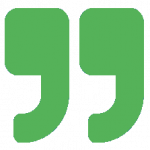 "Wonderfully efficient, Robert,  thank you."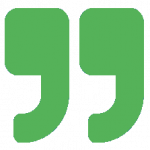 "Thank you so much. You have been truly helpful and quick at it. You've made an awkward stressful situation bearable."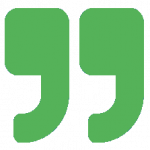 "Robert Mitchell of Conservation Land Services is the specialist we used to advise us and to deal with Japanese knotweed. He is a problem solver, cost efficient, and aware of the importance of reassuring potential property buyers."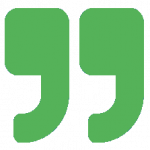 "How we discovered Robert at Conservation Land Services:
We were aware of Japanese knotweed on our property and started investigating the problem and how we should manage it. We had heard many horror stories – the 'cowboys' who are out there claiming to be able to control it and supplying guarantees not worth the paper they are written on. So, we made every effort to find the right company.
Firstly, we looked at the government guidelines and information given by the Royal Horticultural Society which led us to the Royal Institute of Chartered Surveyors (RICS) and the Property Care Association (PCA) websites. We then contacted three companies that were mentioned by the PCA, asked for their advice and a quote. Two of them were happy to give an online quote without visiting our property – a fact that we were rather concerned about.
Robert Mitchell, of Conservation Land Services on the other hand, would not give an immediate quote and suggested a site visit to assess the problem and confirm whether we had Japanese knotweed. The first site visit by Robert confirmed that we did indeed have knotweed. It was an extremely informative visit, and he explained all aspects about the plant, the treatment and other information relating to follow up monitoring visits, the insurances and guarantees that they provide. He inspected the whole garden and assessed whether it could have spread into neighbouring properties and provided us with a verbal quote. He also told us of other sites he had worked on and his past experience. 
Robert then emailed confirming the quote and what would be provided. He also mentioned that he complies with the Property Care Association Code of Practice. Questions we asked were answered promptly and satisfactorily. We then felt comfortable to instruct him to undertake the work. 
Throughout the whole process we have been extremely happy with the service he has provided, and we have been kept well informed – from the survey, throughout the herbicide control programme (two years so far), and now as we are entering the monitoring period. The ten-year insurance backed guarantee was received promptly after the first treatment. The work has been carried out as explained to us and Robert has always kept us well informed adhering to appointments and promptly providing reports after a site visit.
As we are in the process of moving house and are very close to our completion date, we feel very comfortable passing on the insurance backed guarantee to the new owners.  It appears that all they have to do is contact the insurer within 30 days of acquiring title to have the policy transferred to their names. Another fact that we are very happy with.
We are extremely pleased with the service that Robert of Conservation Land Services has provided. We would definitely recommend him to others."
- Max and Roger July 2021
Book an appointment for a call back.